Enable/Disable Trackpad on New MacBook
Update Aug 20th, 2011.
In Lion, you can still find it in Universal Access -> Mouse & Trackpad. Just one more click on Trackpad Options… as below.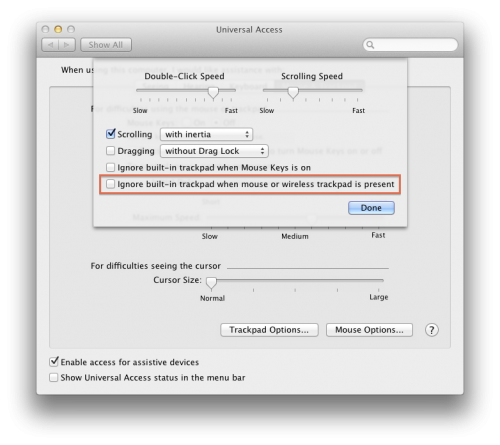 Update Oct 7th, 2009.
The option appears in Universal Access -> Mouse & Trackpad. I remember that I have checked here before 10.6, this must be new in Snow Leopard. Anyway, it's much easier now.
Thanks to Mary pointed this out in comment.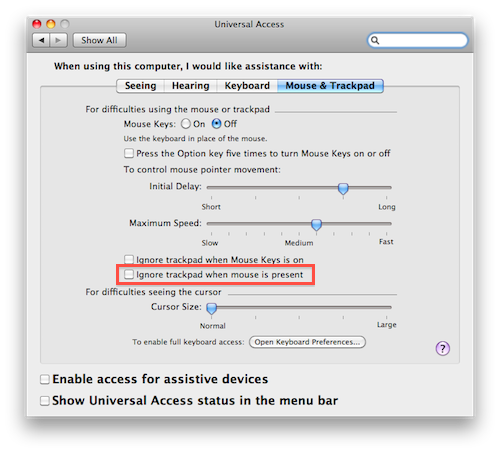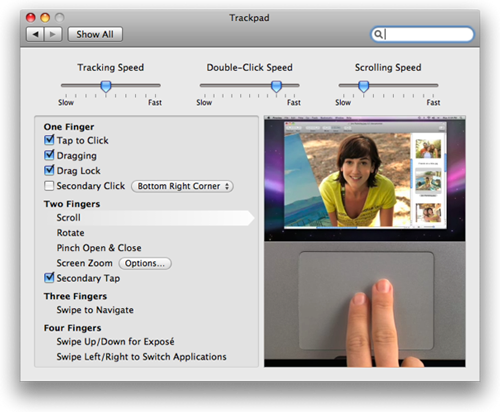 I moved the OS X Leopard from the old MacBook to new MacBook and I found that the setting in the Trackpad was missing. I set to "Ignore trackpad when mouse is present" before. After moving the hard disk to new MacBook and reinstall the system without erasing old data, I could not change the setting anymore.
I searched the official MacBook forum and got the solution for that: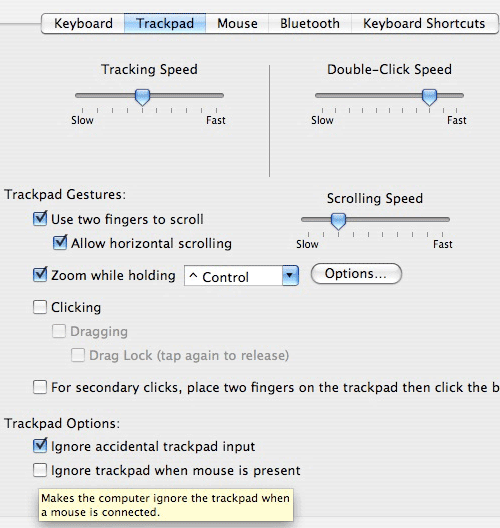 Open Terminal and input following command:
defaults write -g com.apple.mouse.ignoreTrackpadIfMousePresent 0
1: Disable Trackpad (Ignore)
0: Enable Trackpad
Log out and log in again then it will take effort.
Thanks brian_b provided the solution via Apple Support Discussion