24K gilded Mplayer Limited Edition charity sale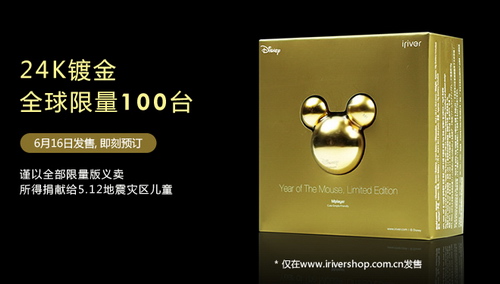 After one weekend hard work, it's on board. I can say it's on half way now. I was pushing and pushing, now it's time for a little rest. Pepz helped to take the photos, which were easy to handle. After all I'm not a real designer, I just tried my best. Hope all these can be of some help for the children who lost family, have been hurt, or can not go to school after the earthquake.
If you want to buy one, visit http://www.irivershop.com.cn.
It's monday morning, 6 o'clock. Sun rises and I go to sleep.